🔥 Decorate floors with our peel and stick floor stickers.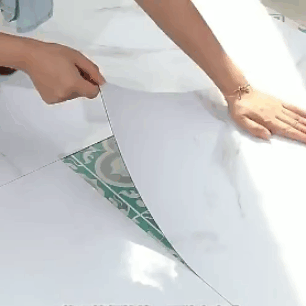 ✅It's the fastest, easiest, and most affordable way to refresh your home in minutes!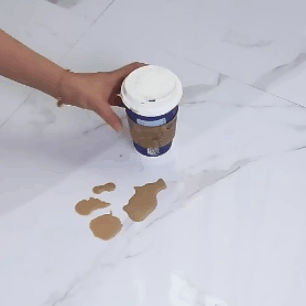 Easy to install
These tiles can be easily installed directly on existing panels or smooth surfaces.
Easy to cut
Unlike traditional tiles that require you to cut with a wet saw or specialized tools, these flexible tiles can be cut with scissors or a utility knife, making any installation a breeze.
Interlocking
Easier to align with interlocking systems
Thicker
Much thicker than regular peel and stick tiles and not flimsy at all.
Stronger adhesive
Adhesive backing that is 3 times stronger than normal vinyl tiles and adapts to the ground.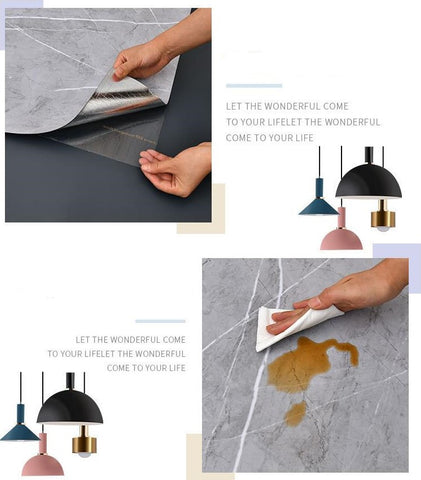 Using the latest craftsmanship, our products mimic the texture and specifications of real tiles. They are more flexible, lighter and easier to install. Even with only one person, the renovation of the ground can be completed within 1 hour.
Widely applicable:
It is very suitable for living room floor, bedroom floor, hallway floor, home office floor, restaurant floor decoration and so on.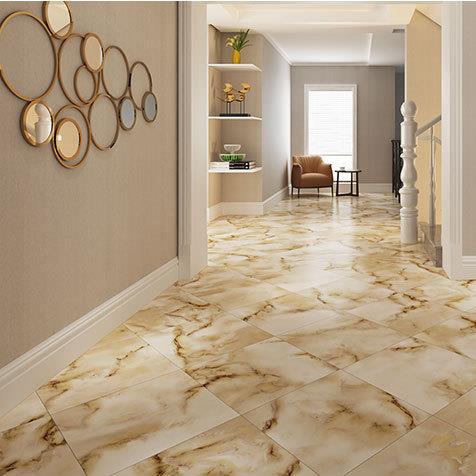 How to install
STEP 1 - You should thoroughly clean and dry the floor.
STEP 2 - Plan where you will install and cut to size accordingly to better fit the ground.
STEP 3 - Peel off the backing and stick side by side for a seamless look.
Step 4- Press firmly after confirming the position.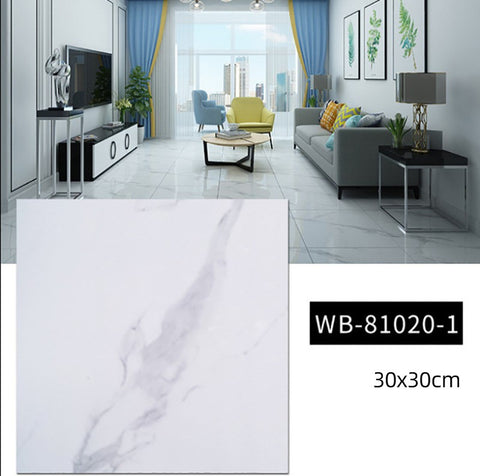 Important hint
If you want to remove the tile, you can heat the adhesive with a hair dryer and pull gently starting at the corners.
Specification
Dimensions: one piece 30 x 30 cm or 12 x 12 inches
Material: PVC, XPE
Application Type: Self Adhesive / Peel and Stick
Weight: 50g/sheet
package includes
10pcs Stick Floor Tiles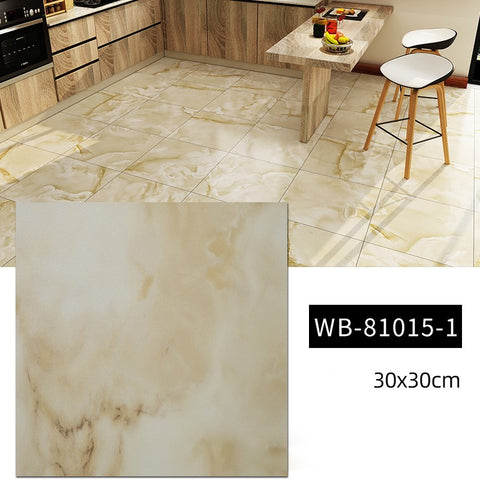 Q: Do I need glue? Is it firmly attached?
A: Of course not, these 3D tile stickers have a nano glue coating on the back, which can be firmly adhered to the tiles.
Q: Are the surfaces of these tile stickers easy to clean?
Answer: Of course it is anti-fouling and waterproof, which can keep the surface clean all year round!
Q: How long does it last?
A: As long as there is no artificial damage, it will last for many years, because it is made of heat-resistant and moisture-resistant materials.
Q: Is it easy to remove?
Answer: If you want to remove the tiles, it is recommended to heat the tiles with a hair dryer first, and then tear off the wall tiles.